You Are Standing on His Shoulders
by Prof. Jacqueline Leclair , McGill University, August 2020
With this article, I will share the story of Josef Marx's life as an oboist, music publisher and collector, mentor, scholar, and inspiration to a generation of musicians. I draw on research undertaken in the past year, as well as extensive interviews and statements gathered from his friends, family, and colleagues.
We are looking through a window in time, back to the 1940s to 1970s, a distinctly different era from the present in terms of instruments, reeds, pedagogy, society, and attitudes. I hope this article will provide a vivid sense of Marx the man, his world, and the many riches we have inherited from him.
My motivation for writing this article derives from my respect and admiration for Josef Marx and the music that was written for him, some of which I have performed myself. He was one of the most remarkable figures our corner of the music world has produced. I did not know him personally, yet I feel connected to him through repertoire and through friends and colleagues. A number of my colleagues in New York City knew him well; and over the past 25 years I have heard many of their stories about him.
In the course of researching this article, I was struck by the vast array of Marx's accomplishments. As I absorbed the scope of what he undertook during his lifetime, it became clear he was much more than a controversial, maverick oboist. He was a peerless polymath and Renaissance man.
Josef Marx was born in Berlin, Germany, in 1913, and died in New York City in 1978 at the age of 65. As a performing musician, he influenced composers as well as performers, particularly in New York City. Throughout his career, he played concerts on all the instruments of the oboe family, and held the post of English horn for the Metropolitan Opera Orchestra from 1943 to 1950. For decades, when the New York Philharmonic needed bass oboe or heckelphone for Holst, Strauss, or Varèse, for example, they called on Marx. (There is a wonderful 1972 New York Philharmonic "Young People's Concerts" YouTube video in which Marx demonstrates the bass oboe at the request of Leonard Bernstein.) 
I think that every great artist has to have that ability to gamble, to take a chance, to stay out there on the edge and open new frontiers. Josef would try; sometimes he would miss; and sometimes he would crash and burn; other times he was just unforgettable. But he was always there again, to try once more, and I think that was part of his greatness in my estimation.–Bert Turetzky
'Now that's the way an oboe should sound!'

Composer Edgard Varèse to Angie Marx
In 1946, at the suggestion of the musicologist Alfred Einstein, the English horn player of the Metropolitan Opera began a publishing venture which was to initiate a new era for wind players. This English horn player was Josef Marx and the firm he founded carried both his and his first wife's family names: McGinnis & Marx.

Lux Feininger, artist and son of the famous Bauhaus artist Lyonel Feininger, wrote to us about the firm of McGinnis & Marx: "To tell of the early times of Josef Marx and his friends is to breathe again a richly hopeful air of my past… His publishing company of McGinnis & Marx changed its address repeatedly but never faltered in doing battle for the underdog. From Hell's Kitchen it had moved by the late forties to Waverly Place, which seemed hopeful. But it was not so for long: in 1949 we see Joe Marx in a lowly dwelling at 408 Second Ave., trying to pick up the pieces, not of his publishing enterprise but of his home life. The marriage with "McGinnis" had collapsed, although the firm somewhat mysteriously survived under the old masthead.

Why would an oboist working hard hours in the pit of the Metropolitan Opera be destined to start a publishing company? To our surprise we began to accumulate a great deal of information which showed Josef to be most unusual among oboe players.

Which of us can trace the history of his family back beyond three or four generations and in that search find anything in common between our life's work and that of our forebears? We have read with interest of dynasties of oboe players in the Baroque and Classical ages. The Philidor and Ferlendis families are good examples; these flourished over the period of a century or so. Josef Marx's ancestry can be traced as far back as the Middle Ages, with scholarship a strong characteristic throughout the centuries. Through his mother's family, for instance, Josef was descended from the great scholar of the Torah and Talmud, Solomon Yitzaki Ben Isaac, known as Rashi (1040-1105).

Josef's father, Moses, was typical of the Marx family's scholarly mind. Gershom Scholem, in his book Von Berlin nach Jerusalem, describes Moses Marx as "the co-owner of a textile business on the Spittelmarkt whose heart however, belonged to Hebrew typography…"

Eventually Moses Marx would leave Berlin in 1926 at the beginning of Hitler's threat to the Jewish people. Through the help of his brother Alexander, a scholar and librarian at Jewish Theological Seminary of America in New York City, Moses obtained a similar position in the library of Hebrew Union College in Cincinnati Ohio. Moses' wife, Ida Weisbrem Marx, and his children Jacob, 16; Josef, 14; and Imanuel, 9, joined him a year later.
Josef Marx, 65, Oboist Led Baroque Ensemble
The New York Times, Dec. 24, 1978
Josef Marx, an oboist and musicologist, died Thursday night at Beekman Downtown Hospital following a heart attack. He was 65 years old and lived at 201 West 86th Street.
Mr. Marx, a native of Berlin, was associated with numerous orchestras and music groups during his career. He was interested especially in wind music of Baroque and contemporary composers, and he served until a few years ago as manager of the Group for Contemporary Music at Columbia University, a group committed exclusively to 20th‐century music.
He last performed with his Josef Marx Baroque Ensemble Dec. 10 at the Museum of the City of New York and at C.W. Post College, where he was a professor of musicology. His articles on his subject were published in music journals.
Mr. Marx is survived by his wife, Angelina, and four children, Maggie, Deborah, Alexander and Ida.
"My God, Josef was the John Coltrane of the oboe, he had the sound, the intensity, courage, poetry, amazing."

Composer Warren Cytron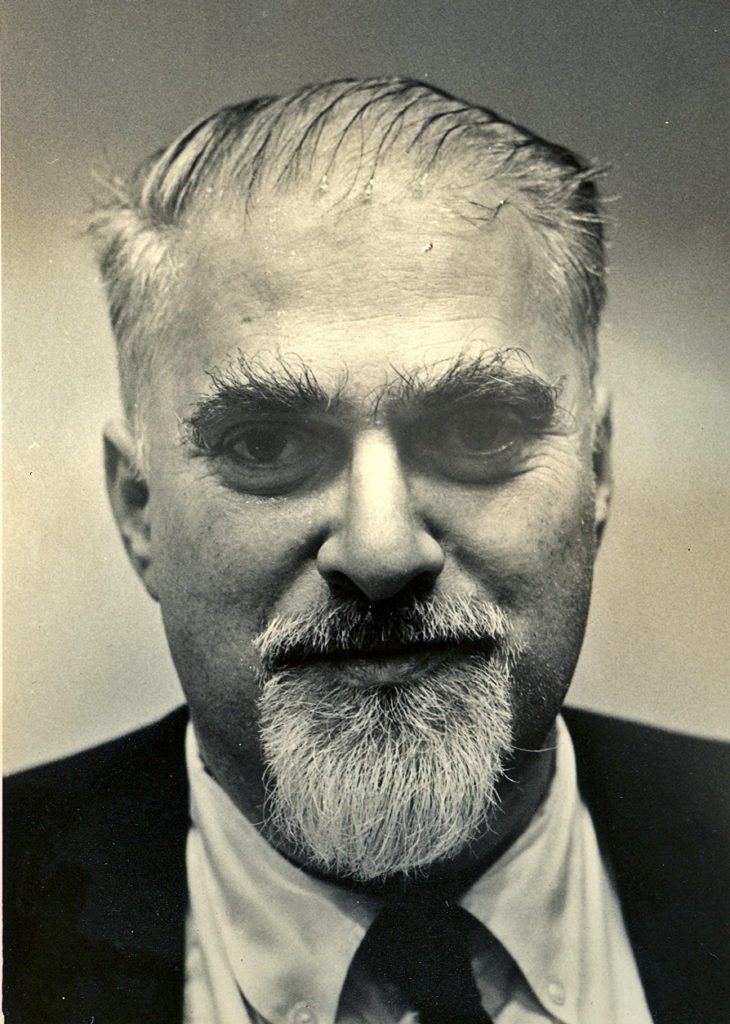 Experts from Nancy and Charles-David Lehrer. The Josef Marx Story. The Journal of the IDRS 1984
"I think that every great artist has to have thal ability to gamble, to take a chance, to stay out there on the edge and open new frontiers. Josef would try; sometimes he would miss; and sometimes he would crash and burn; other times he was just unforgettable. But he was always there again, to try once more, and I think that was part of his greatness in my estimation." Composer Bertram Turetzky
"His intensi­ty was difficult for a lot of people; that was the kind of intensity Sidney Bechet had, that a Charlie Parker had, that a Billie Holiday had!… It was white hot!!" Composer Bertram Turetzky
Because Josef was an American oboist with a European sound, he was chosen to be soloist with the Stuttgart Chamber Orchestra on its American tour during the 1959-1960 season. AJso by 1960 his interest in playing chamber music began to manifest itself in a new series of lectures. For the New York Baroque Festival at Schroon Lake, in which he played, he gave two lectures: "The Extra-Musical Content in the Music of J .S. Bach" and "On French Music". For the American Recorder Society he gave his lecture: "Is Old Music Expressive?" which is included in the Josef Marx anthology.
The Columbia University Group For Contemporary Music
In 1963 Josef joined forces with Charles Wuorinen and Harvey Sollberger in what was to become one of the most important new music ensembles in the history of American music, The Group for Contemporary Music at Colum­ bia University. This famous ensemble commis­sioned and played to New York City audiences the compositions of a whole new generation of composers. Rehearsals usually took place in Jo­sef's apartment. Josef managed the Group and reinforced his commitment to the ensemble and to contemporary music by publishing via Mc­ Ginnis and Marx some of the new compositions (just as his Josef Marx Baroque Ensemble had gone hand-in-hand with his publishing of criti­cal editions of early music). Some of the com­ posers represented include Donald Martino, Harvey Sollberger, William Sydeman, Mario Davidovsky, Morton Subotnick, Thomas Bric­cetti, John Harbison, Charles Wuorinen, Charles Whittenberg, Raoul Pleskow and War­ren Cytron. In regard to the encouragement he gave to these composers to create a new reper­tory for the oboe, Josef constitutes a link be­ tween Leon Goossens and Heinz Heiliger.